OPPO CPH1933 ISP PINOUT
The OPPO A5 2020 CPH1933 ISP Pinout is needed when there is a glitch in the software Sometimes we forget the Pattern lock of our device for which we need to hard reset our device. all these problems can be solved only after doing software.
There are some mobile devices that we can hard reset with the help of buttons But we can't hard reset the OPPO CPH1933 mobile with the help of a button. We know we can't connect this mobile directly to a computer with a help of a USB cable. If you try, you will have EDL 9008 Mode Error show That's why we need OPPO A5 2020 CPH1933 EMMC ISP Pinout.
CPH 1933 ISP Pinout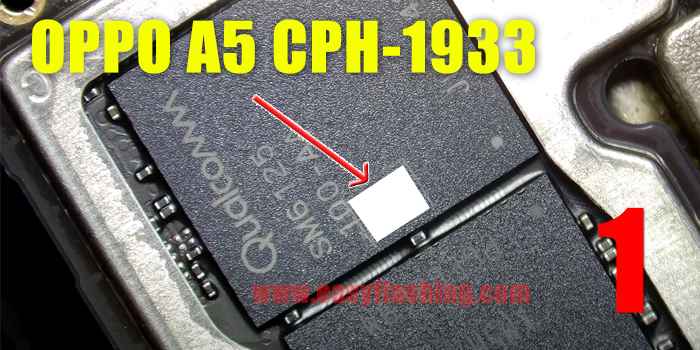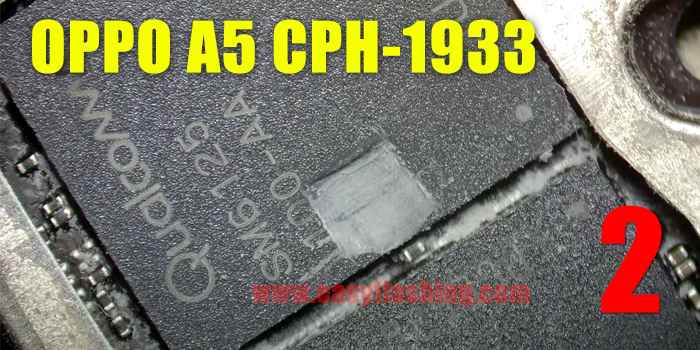 Not all Android devices have the same processor. If you have a mobile phone with a Qualcomm processor, you know for sure that this processor supports EDL mode. If you are looking for the ISP Point of OPPO A5 mobile then you have come to the right place Because I will tell you how you can easily find the EMMC ISP Points of the CPH1933 Mobile Device.
Not all Mobile EMMC ISP points are the same, The ISP Pinout of each Android Qualcomm Device is hidden in different places which have to be found. Finding them is not easy. Only those who are Master at Mobile Repair, & software can find them.

If you are currently studying in the field of mobile software. So I would definitely like to tell you that Edl mode is used for emergency mode. With this model, you can access all the options in just one click some of which I am telling you (FRP Lock Bypass, pattern Unlock, Recovery mode, Hard reset, Flashing, software update).
Why Do We Need OPPO A5 ISP Pinout?
There are many mobiles that cannot connect to a computer without an ISP Point If any device does not connect to a computer then we cannot be Flashing or unlocking it. So we need these EMMC ISP points. With the help of test Points, we can connect any mobile computer and then unlock its software or its pattern.
OPPO CPH1933 ISP Test Point
There are some people who call the EMMC Point an ISP Point. Although this is not the case, test Point is one thing and Edl Mode is another. When connecting test points together EDL mode is activated on Android device. With the help of a test point, we can bring any device in Edl mode.
How To Find OPPO A5 2020 ISP Pinout

To know the EDL point of these OPPO A3s, you need to open the back of the mobile. But you have to do it very carefully. Opening the back cover can break the back cover. You have to be very careful when lifting the back cover. Below is the fingerprint option, if you are doing this for the first time, you can watch any video on YouTube and then open its cover like this.
Can Se OPPO A5 2022 ISP Pinout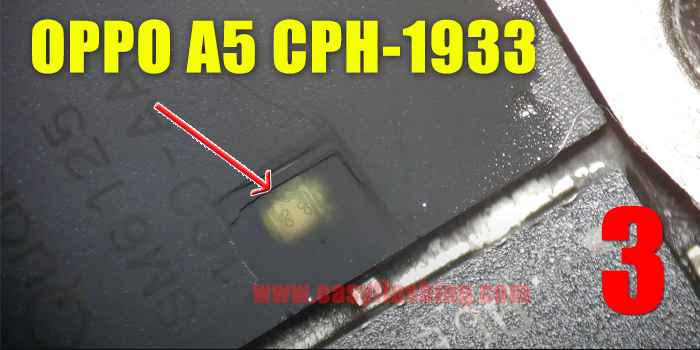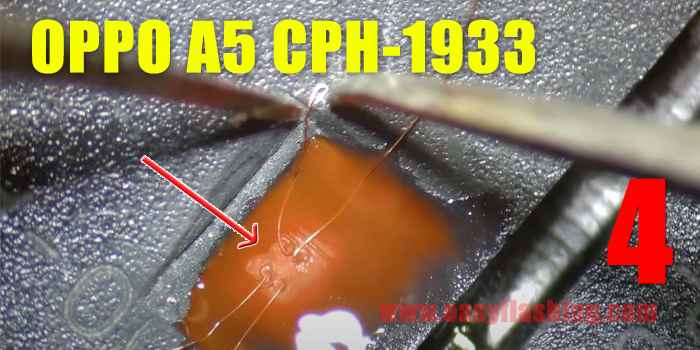 EDL Mode Features
Flash Stock ROM File

Recovery Mode

Fastboot Mode

flashing

Unlocking

Rooting

Update
Important Message
There is a risk of getting mobile dead during mobile Unlocking, software, so use your mobile software at your own risk. I will not be responsible if your mobile phone breaks down.
Please let me know in the comments how much you have benefited from this post and if you have any difficulty in downloading or any problem in downloading, please let me know in the comments section.