Flashing Bypass 8.0 APK Latest Version
On this My page, you will show the Official link to Download Easy Flashing Bypass 8.0 APK on your Mobile And PC. FRP BYPASS 8.0 APK File comes in a Not Winrar file, Just Download and Install it.
This is a wonderful Application. Believe me, I have not seen such apps yet with the help of which we can easily bypass the Google account of any mobile. I have been using this Apk file for a long time.
I tell people to use this app and bypass my mobile google account very easily. People who work in mobile software use a lot of applications, so I want to tell them that once you use the Easy Flashing Bypass App, you can bypass any mobile account with this app. Will do very easily and then you will always use This Apk.
What Is Frp Bypass 8.0 Apk?
This publication is designed specifically for mobile. Many of us hard reset our mobile and after hard reset, it gets stuck on mobile google account so this Application is very important to bypass this account.
With the help of this Application, you can bypass the Google account of all mobiles and you can easily download and install it. To download this App you will find the link below which you can download by clicking on it very easily.
Easy Flashing Bypass 8.0 Apk Features
This is the Best application to bypass the Google Account of any mobile which can remove in a few minutes.
This is a free application which you do not have to spend any money to download
There are many applications that are difficult to use but this application is a very simple design that you can use very easily.
This application is made for Android phones so you can download and install it on any Android phone. I have seen that many people are using it only on Samsung mobile.
If you have any mobile other than Samsung mobile and you want to Bypass its google account then you can do it with Easy Flashing Bypass 8.0 APK help which supports all android mobile.
How do people find out?
Easy Flashing Frp Bypass Apk
Frp Bypass Apk Easy Flashing
Easy Flashing FRP Bypass 7.0 Patch Apk
Download Easy Flashing Frp Bypass Apk
If this is your first time trying to bypass Google Accounts, it may be a little difficult for you, but not too difficult for you. Below you will find a very simple way of how to use it, If you still have a problem, you can tell me in the comment selection
How To Install & Use

Apk?



Click on the link below to download the latest version 2022 of the Easy Flashing Bypass 8.0 APK

Go to Mobile File Manager and open the Downloads folder

Click on Easy Flashing Bypass 8.0 APK application

If you are installing any application for the first time, you will see the "Unknown Sources" option in front of you. To remove this, go to your mobile settings, Then go to Security and enable the Security option.

Then click on install then this application will start installing in front of you
Below you will find a video in which I will show you how you can download it and then use it to bypass your mobile Google account. In order to bypass the FRP lock of your mobile, first of all, you need to know which is the Android version of your mobile, Then you have to download the same file.
If after watching these videos you do not understand how we can use them then please you can go to my youtube channel EASY FLASHING and there you will find a lot of videos. this Apk file on been used on many mobiles bypassed the Google account.
One-Click All Apk Download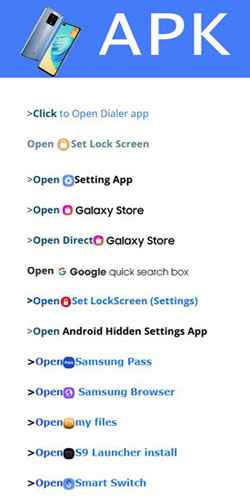 Why Does Mobile Get Stuck On Google Account?
There are many people who know how to use their Mobile but do not know what software is and how it works. If you buy a mobile phone from any company, you have the option to add your account inside it which we call Gmail Account, Google account.
Some people create their own accounts but forget to write down their email addresses and password on the book. Then sometimes their mobile slows down or they forget their mobile PIN code then they have to set their mobile hard Reset. After the hard reset, as soon as the mobile is turned on, it gets stuck in the Google account.
Now your mobile is stuck here. Here it is asking you for the same old ID that you created in this mobile. If you remember that Google account and you also remember its password then you will enter it then your mobile will be unlocked. But if you do not remember the Gmail account and its password, you must bypass the Google Account.
easy flashing bypass 7.0 FRP patch Apk Download
Download Easy Flashing Bypass 8.0 APK

File Name



 

File Size

Easy Flashing Bypass 8.0 Apk
 

80 MB
Link 1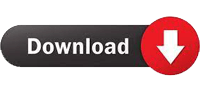 Link 2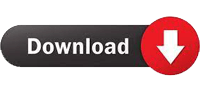 Important announcement
Hello, if this application is not being downloaded from any brother or there is a problem in downloading, then you must let me know in the comments so that I can update it as soon as possible. because many people Come to the website to download this application. You will tell me as soon as possible. I will try to solve it as soon as possible and remember it in your prayers.