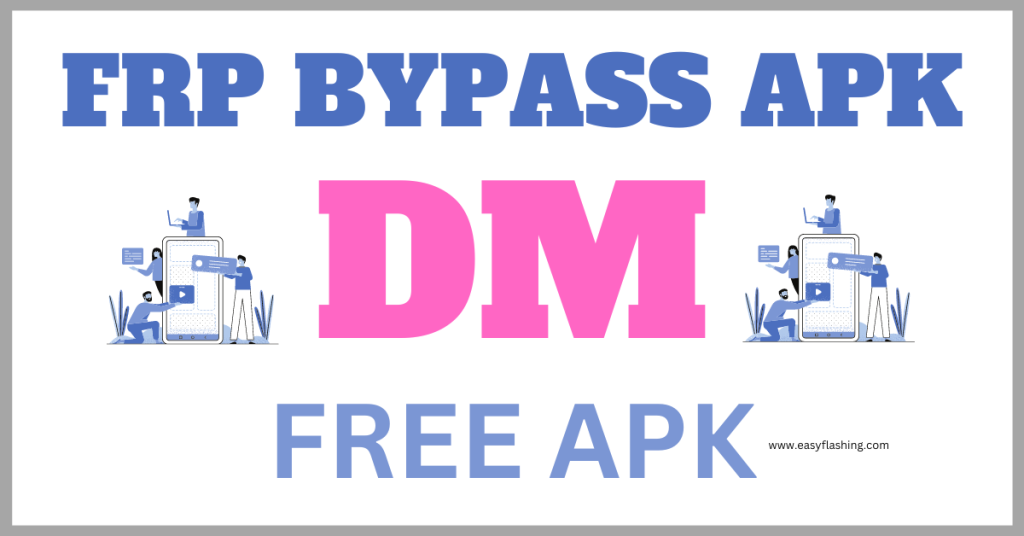 Introduction For FRP Bypass APK DM
Security measures in mobile software technology have become more stringent than ever. One such mobile device security feature is Factory Reset Protection (FRP), helping an Android device prevent unauthorized access to your device after a factory reset. Although this feature is absolutely essential to protect your data, there are many instances when you may need to bypass FRP LOCK. In this article, we will discuss FRP BYPASS APK DM, consider its usefulness, risks, and how to use this app responsibly.
What is FRP BYPASS APK DM?
FRP BYPASS APK DM is a simple and easy mobile application that helps users to regain access to their mobile in situations when they are unable to use their mobile device due to FRP. It exploits FRP system vulnerabilities or errors in the mobile software so that the user can regain access to the mobile without the Google account verification process.
The Need for FRP Bypass APK DM
Although FRP is a great security measure for a mobile device, in situations where you have forgotten your Google account password, bought a second-hand FRP LOCK device, or hard reset your mobile due to technical glitches. . Then it may be difficult to access your device without unlocking FRP. This is why FRP BYPASS APP DM is required.
Click ON: Samsung FRP Bypass Android 11/12 Without PC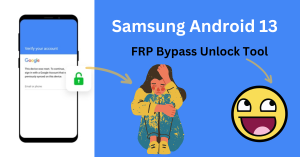 Understanding Factory Reset Protection (FRP)
What is FRP, and How Does it Work?
Factory Reset Protection is a user data security feature introduced by Google to protect your mobile phone from accessing your mobile data without your permission. When FRP is enabled, it requires you to log in with the Google account that was in use on the device before the factory reset. This ensures that if your device is lost or stolen, no one can use it without your Google Account information.
Risks and Considerations
Be it FRP BYPASS APK DM applications or any other, should always remember that there are risks involved in using these applications. By bypassing the FRP feature, you are essentially compromising the mobile security that Google has built in for your data. Using these apps can potentially lead to unauthorized access to your device's personal data. Additionally, there are some google account bypass tools that can introduce malware or other malicious software into your mobile phone that can damage your device and cause you trouble later.
Using BYPASS APK DM Responsibly
Research and Choose Reputable Tools
If your mobile is stuck on Google account you want to save yourself from this problem where you need to use FRP BYPASS APK DM applications then you can trust DM APK I have been in the software field for a long time. I haven't heard anything bad about this application yet, but if you still don't want it to be a problem later, I think you should choose a better tool.
Follow the instructions carefully
Specific instructions must be followed for using the FRP bypass APP DM. These apps are not easy to use and may involve complex steps. A small mistake can make your mobile worse than before.
Use as a last resort
FRP BYPASS APK DM should only be used as a last option when you have no other solution. If you are unable to access your device due to FRP, make sure you know how to use this app before bypassing.
FRP BYPASS APK DM LATEST VERSION 2023
Here you can find all the applications for free which you can download in your mobile phone with just one click. It doesn't matter which mobile you have, these applications can be used on all android mobile phones, but you should know which android version your mobile has because for each android version There are various applications that are used to bypass the FRP lock. If you want to know how to use this application, you can visit Easy Flashing YouTube channel and watch the video.
Features of FRP Bypass APK DM Latest Version 2023
All works on MTK Mobile
All works on SPD Mobile
All works on Android Mobile
All works on tablet
Bypass FRP for all mobile phones
It does not require a computer while using it
You don't have to pay any money while using it
Which Android device does FRP Bypass App DM work on?
Below you will find all the Android devices that it is working on, some of them are mobiles that are having problems due to the new update, so wait for the new update of the tool.
OPPO
Xiaomi
Huawei
Samsung
MTK Device
Qualcomm
Android Device
Qmobile
HTC
Lenovo
Infinix
README
Real Me
Vivo
Also supports all Android phones.
Benefits of FRP Bypass APK DM
There are many benefits to the user of using this application.
Through this, you can bypass FRP of any mobile and regain access to your mobile.
You don't have to spend any money
You can regain access to your mobile within minutes
You don't have to share your mobile data with any other person
No need to beg another person to fix my mobile now
Conclusion and Final Thoughts on FRP Bypass APK DM
Finally, FRP Bypass App DM is a valuable and beneficial Application for every user who finds himself unable to access his mobile again due to factory reset protection. With step-by-step instructions, users get rid of this problem.
Always remember to use such apps responsibly and be aware of the laws in your area. APK DM offers a solution, when you want to regain access to your mobile.
FAQs
1. Can I use FRP Bypass APK DM 2023 on any Android device?
Yes, you can use it on all your android phones, it doesn't matter which android version is installed on your mobile.
2. Is FRP Bypass APK DM 2023 legal to use?
There are some users whose mobile gets stuck on FRP lock, so they use this application to bypass it. It is a trusted application in itself, but if you use it on a stolen or other mobile. If you do, check the laws in your area.
3. What happens if I forget to follow any of the provided steps?
If you want to access your mobile again then you have to follow all the mentioned methods if you skip any method then you may not be able to access your mobile.
4. Can FRP Bypass APK DM 2023 unlock any other types of locks?
FRP Bypass DM Application is specially designed to bypass mobile FRP lock and Google account, you can't hard reset any mobile or bypass PIN, password etc.
5. Is FRP Bypass APK DM 2023 free to use?
No need to pay any money while downloading and using this application, it is completely free application