ACT Unlock Tool v3.0 latest version 2023 is a mobile professional software tool that is quite popular. It supports mobiles with MediaTek and Qualcomm chips and can perform mobile flash, FRP unlock, factory reset, and Mi account unlock in just a few minutes. Android device needs to be connected to ACT unlock tool via MTP /USB /VCOM / EDL /FAST-BOOT mode, then you can fix any mobile problem with just one click.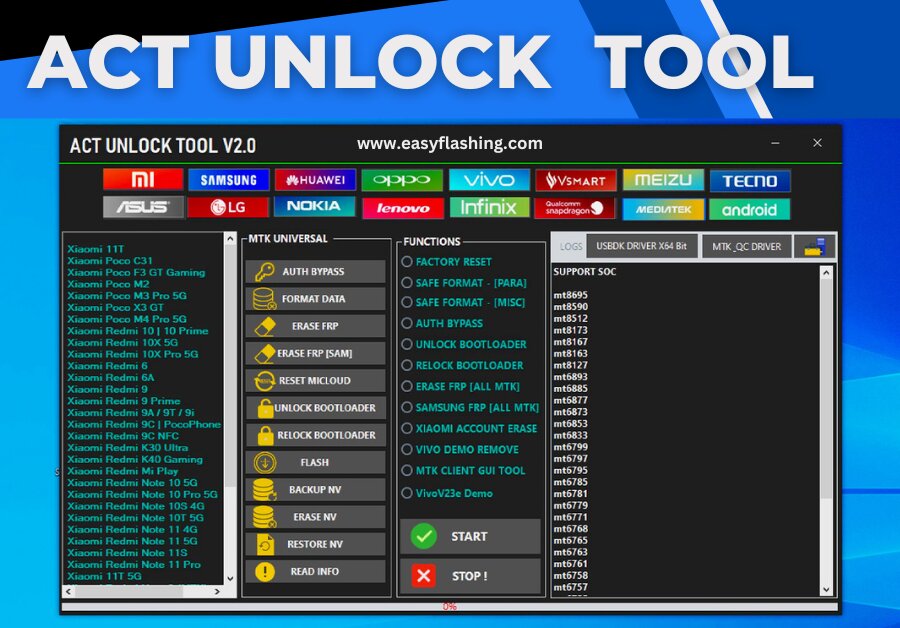 What is ACT Unlock TOOL?
This special ACT Unlock Tool Pro is designed for users who forget their mobile Google account password and their mobile stuck on FRP lock or reset mobile due to forgetting their mobile pin code or password. This bypasses the device within minutes and the user regains access to their mobile.
Why we need Act Tool Latest Versions.
In this modern era mobile is very important for us because today without mobile we can't do any work as fast as we can do with mobile so if you are not able to use your mobile because of password, or you have hard reset your mobile for some reason, and it is stuck on Google account then this is the only ACT tool that can give you back access to your mobile with just one click.
50% OFF Price
iPhone/Samsung/Android/iOS
Or sometimes it also happens that there is a bug in the software of your mobile due to which your mobile hangs, in such a case you may need to flash your mobile then you can By using the Free Act tool Pro V2.0/3.0 you can flash any of your mobile.
ACT Tool Work On Which Mobiles
It doesn't matter whether the user has a mobile from any company, be it Samsung, oppo, Vivo, Oppo, Real me, Redmi, Sony Xperia, Q mobile, infinix, Huawei. It works on all android mobile phones with CPU chip Qualcomm or MediaTek.
Can I download it?
The link of Act tool will be found below, through which you can download it very easily. The tool will be in the WinRAR file with the password attached, without the password the Unlock tool will not work, so you have to save the password as well.
Act Tool Information
Use which is very fast:
There are many tools in the market which make mobile FRP bypass very easy, but they take a lot of time to open. It works very fast compared to other tools.
Simple and easy to use:
This is a very simple tool and as easy to use, when you open it, whatever device you have, at the top of the tool, you will find a list of all Android models. Click on any mobile you want to flash or bypass FRP.
Different devices are supported:
It is only designed for android device which have android software installed it will work only on these mobiles if you want to use this tool on Apple mobile or iPad, MacBook it will not work.
Working on Without PC:
This is a windows' software tool that works only on a computer, so without a computer you can't use this tool.
It is toll-free:
It is a free tool whose link is given below, and you can download it from there.
Without box:
As it works on all android mobile phones, if you talk about other tools, you have to buy them and can't use without the box. This is the only first tool that you can use without internet and without a box.
TFM Tool Pro Latest Version FREE Download
Supported Android Models
Xiaomi Device
Samsung Device
Huawei Device
Vivo Device
Opportunity Device
Vs mart Device
seize Device
Tec no Device
LG Device
Asus Device
Nokia Device
Lenovo Device
Infinix Device
Supported MTK Chip
MediaTek/MT6797
MediaTek/MT6795
MediaTek/MT6785
MediaTek/MT6781
MediaTek/MT6779
MediaTek/MT6771
MediaTek/MT6768
MediaTek/MT6765
MediaTek/MT6763
MediaTek/MT6761
MediaTek/MT6737
MediaTek/MT6735
MediaTek/MT6595
MediaTek/MT6592
MediaTek/MT6582
MediaTek/MT6580
MediaTek/MT6561
MediaTek/MT6261
MediaTek/MT6201
MediaTek/MT8512
MediaTek/MT8173
MediaTek/MT8167
MediaTek/MT8163
MediaTek/MT6893
MediaTek/MT6885
MediaTek/MT6877
MediaTek/MT6873
MediaTek/MT6853
MediaTek/MT6833
MediaTek/MT8695
MediaTek/MT8590
MediaTek/MT6799
MediaTek/MT6758
MediaTek/MT6757
MediaTek/MT6755
MediaTek/MT6753
MediaTek/MT6739
Supported Functions
– Samsung Mobile FRP [ALL Mtk]
– One Click/Unlock Bootloader
Android Safe Format – [PARA]
VIVO V23e Screen Demo Remove
One Click/STOP (Button)
Mobile Relock Bootloader
Safe Format No Data Lost – [PARA]
Mobile Auth Bypass
Erase FRP Lock [ALL Mtk]
One Click/Factory Reset
Device manager access very Fast
Xiaomi Device Account Erase
Start (Button) work
VIVO Screen Demo Erase
Android Safe Format – [PARA]
How to download and install the ACT Tool Pro?
Firstly, clicks on the download button below and download this software
Before opening the file it will ask you for a password, below you will find the password
Extract the WinRAR file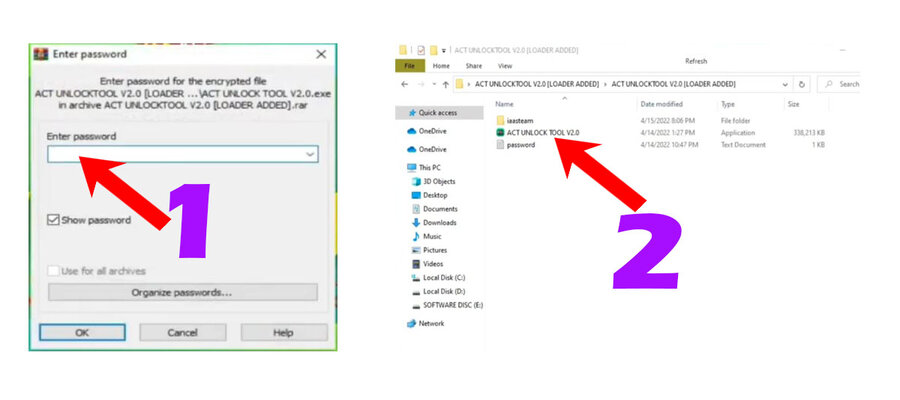 In the file you will find the setup of the tool, click on it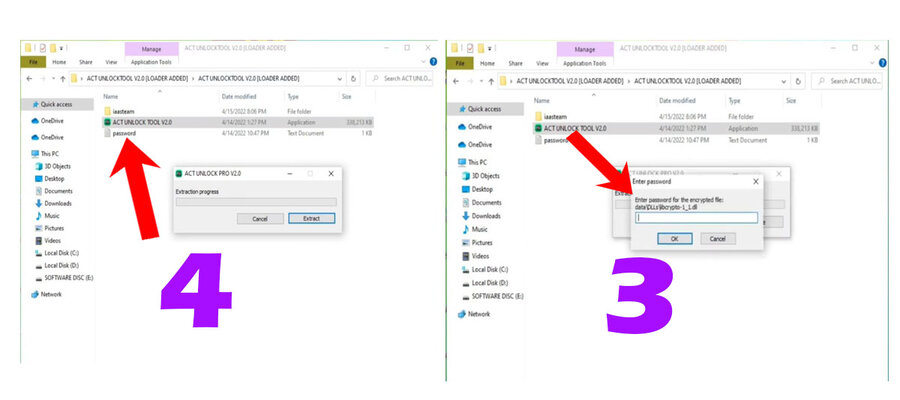 After the setup is complete, go to the C drive of your computer
Click on All Programs in C drive, there you will find a folder named Tools, open it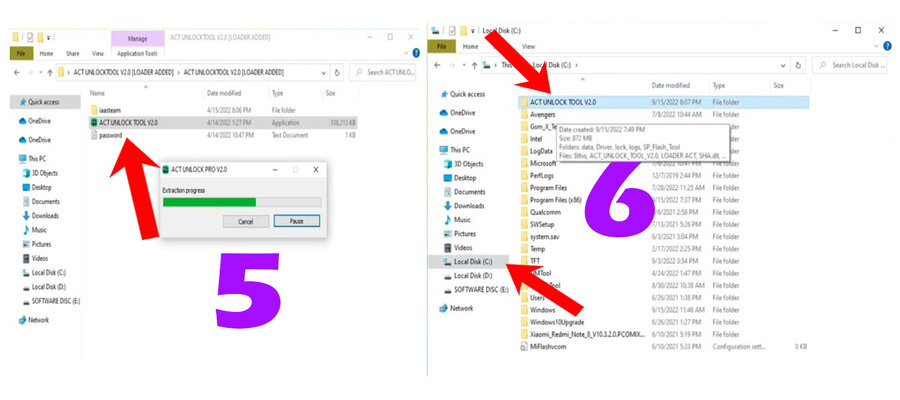 Here in this folder you will find a text file which contains password.
Enter your password in the loader and your tool will open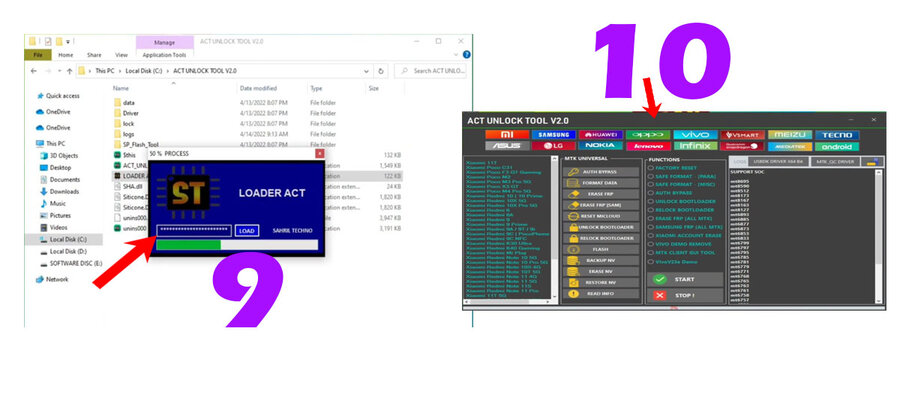 Hope friends you have successfully opened this tool by following my instructions but if you face any problem in using it or downloading or installing it then you Below I will give the video that you can install and use it very easily after watching it
How To Install And Use Act Tool On Video
Download ACT Tool Latest Version V3.0 2023
Act Unlock Tool V2.0
Download Tool
1 Password: GORONTALO
2 Passworld: SAHRIL TECHNO GORONTALO
ACT Unlock Tool V 3.0
Download Tool
Setup password: act1 Activation key: SahirlTecno