When you run your Android SAMSUNG TV, you will see that sometimes there is an option to Samsung Tv Firmware Update. It doesn't matter which LED or TV you have, It is very important to update the software (Firmware) You can update Samsung Tv Firmware from the internet or by uploading its update file to USB You can update.
Updating your Samsung Tv doesn't matter but when it is updated the quality is already very good. And you don't have to be afraid because when the software is updated, its TV setting doesn't matter, it stays the same.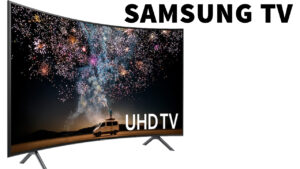 Samsung Tv Firmware Update automatically
If Samsung TV is connected to the Net, you can have Firmware updates installed auto while you're watching Samsung TV. Once the update is complete, it will be applied the next time or day the TV is turned on. Also, when you agree to Terms and Conditions, Smart Hub in the initial setup, Auto Update is set to On automatically.
Navigate to Settings, and then select the Support Option. Select Samsung Tv Firmware Update, and then select Auto Update to Click it off or back on.
Note: Most TVs will get Firmware updates with new Option for about One Or two years. Software Updates may still come, But will generally be for fixing Some issues. You can still add new Update features to your TV with an evolution kit.
How To Samsung Firmware Update Without the internet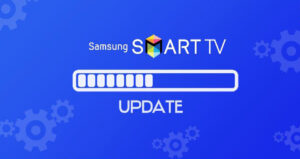 LG-D686 Error Boot Certification Verification 100% Fix Flash File
To download the latest firmware updates, visit the Samsung Download Center. You can select your product type and then find your TV, or select Enter Model Number to access the support page for your specific TV model. On the support page, find your TV's firmware file under Download. If you find multiple firmware versions, install the latest version. To download the compressed file, select Download next to the firmware version
When the file download is finished, find it and then zip it. It must have a folder inside.

Copy the folder or move it to a USB flash drive and do not place it in another folder. If you put the software folder inside a folder on the USB drive, the TV will not be found.

Plug the USB drive containing the software update into a USB port on your TV.

Using your TV remote control, go to Settings and select Support. Select Software Update, select Update Now, and then select Yes.
Your TV will search for update files on the USB drive. Follow the on-screen instructions to install the updated software. Updates usually take a few minutes. Do not turn off the TV until the update is complete. When the update is complete, the TV will restart automatically.
Samsung J7 Custom Binary Blocked By Frp Lock Fix Firmware
---
How To Samsung Tv Firmware Update Watch This Video
---
What if an Samsung Tv Firmware update is not available?
Sometimes even if something doesn't work right, the update won't be available yet. If you find that an app isn't working, let us help you fix it. This may be all you need to fix your problem. Some apps will be fixed by downloadable software updates, but other app updates or Smart Hub updates will be downloaded and installed automatically.
If you're still having trouble with your TV, call 1-800-SAMSUNG (726-7864).