Easy Flashing FRP Bypass Tool is specially developed for Samsung mobile phones, it has been thoroughly tested while developing to ensure that it supports all older versions as well. Now, if a user's mobile is stuck on FRP lock or Google account, he will not need to use different tools. That is, if you have any Android version installed in your Samsung mobile, then you can bypass your mobile very easily with the help of this tool.
New Easy Flashing FRP Unlock Tool latest version is a very amazing tool because I have almost 10 years of experience in mobile software till now I have not seen any free tool that solves such various mobile problems for free. If you also want to use it, below you will find the link from where you can download it for free.
What is Easy Flashing FRP Bypass Tool?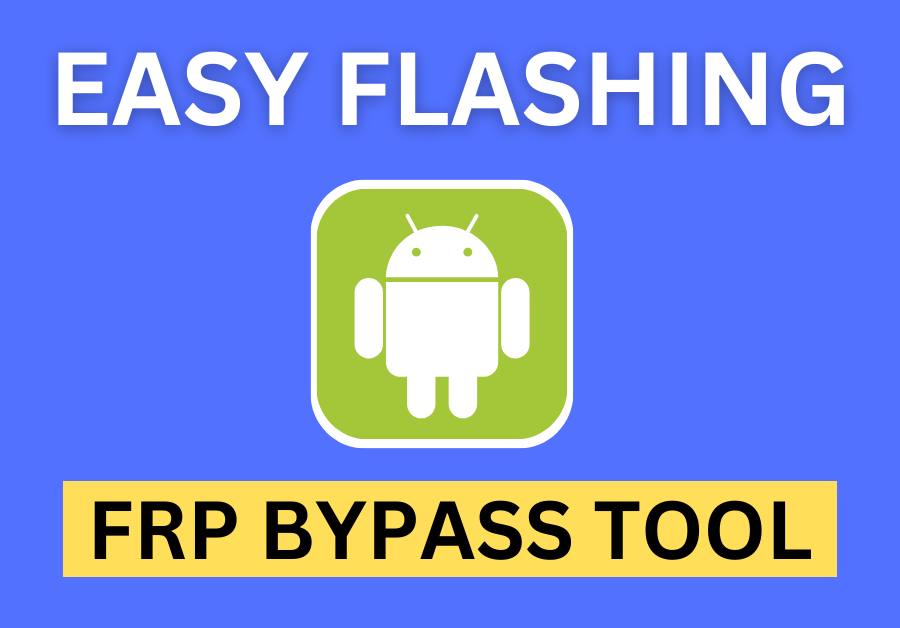 It is a computer software tool developed for Samsung mobile. Of course, we know that while using the mobile phone we face many problems, it may be the problem of the software of the mobile, or sometimes it happens that we forget the pin code or password of our mobile. Or it may happen that anytime we hard reset our mobile then our mobile gets stuck on FRP lock Easy Flashing FRP Bypass Tool is specially designed to solve all these problems which only It can solve all your problems with one click
Can This Tool Fix to Enable ADB Failed Problem
The most annoying problem for the users nowadays is that the ADB option is not enabled on their Samsung mobile. This problem mostly occurs in those Samsung mobiles whose Android version has been updated to the latest version, it may be Android 12 or Android 13. If you are also facing this problem and want to get rid of it then you have to use this tool it is very easy tool and can enable ADB on your mobile with just one click.
How to enable ADB mode in FRP locked phones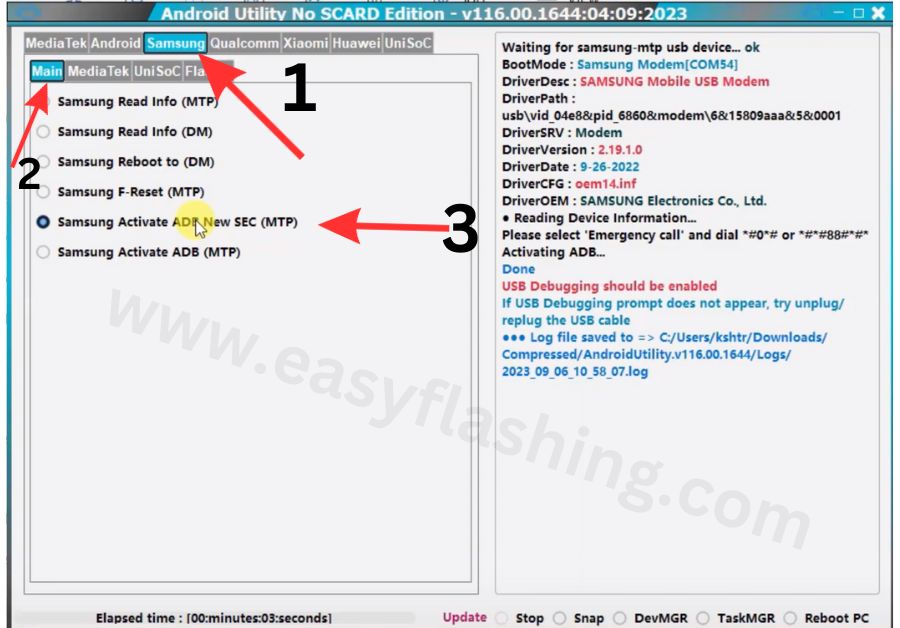 Download the Easy Flashing FRP Bypass Tool latest version from the link below
Open the tool after following all the steps mentioned below
Go to emergency dial option of FRP locked mobile and type #0#
Connect your mobile with the computer with the help of USB cable
Above the tool you will see Samsung option click on it then you will see main option click on it
Click on Samsung Activate ADB option
Click on Allow USB debugging.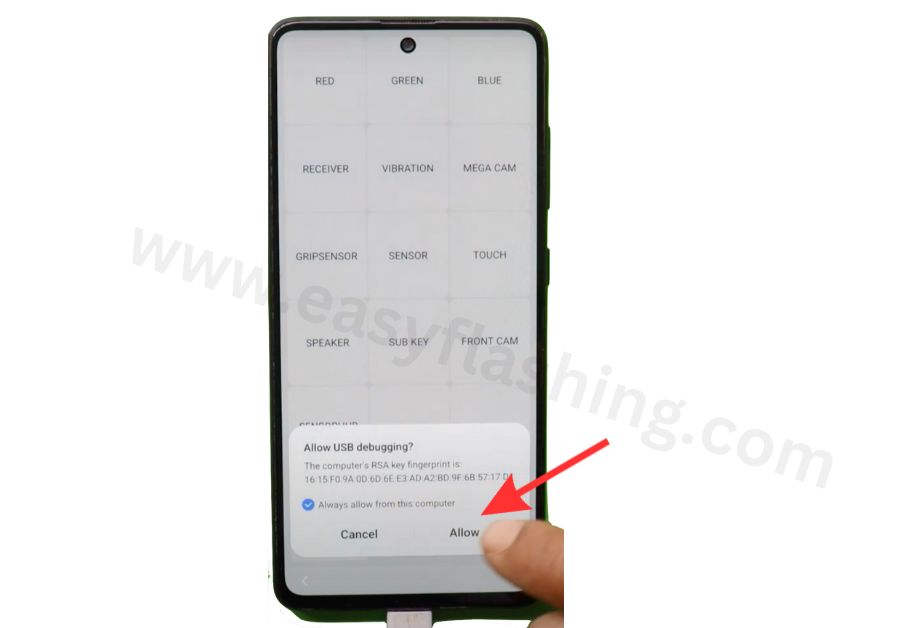 Features of the Easy Flashing FRP Bypass Tool:
Network Freedom
Easy Flashing FRP Bypass Tool helps user to use network of different companies in their Samsung phones or tablets. This means you can use any network on your mobile without any problem.
Compatibility Across Samsung Models
Easy Flashing Bypass Tool is designed to work with all types of Samsung devices. It doesn't matter which Samsung mobile phone you have, it works on all Samsung mobiles.
FRP BYPASS
With Samsung FRP Bypass Tool, you can bypass FRP law of any Samsung mobile with just one click. It works on all Android divisions.
Enable ADB failed Samsung
If you are bypassing the FRP of your mobile and ADB mode is not enabled on your mobile while bypassing, then you will not see this problem when you use this tool.
Download Easy Flashing FRP Bypass Tool