Easy FRP Bypass APK has gained so much popularity in a short time that everyone wants to install it on their mobile. Because it can be used by anyone very easily and it is a free application. The main reason for the popularity of this application is that it can remove the FRP lock in the user's mobile in a few minutes without any hindrance, and you don't even need a computer while using it. If you also want to use this application, then you will find "Easy FRP Bypass APK" official link below from which you can download it.
What is Easy FRP Bypass APK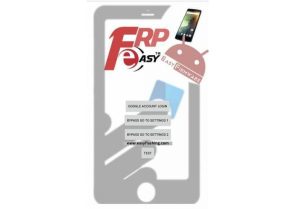 Easy FRP Bypass APK is a specially designed application to bypass FRP lock of mobile Which is very easily installed in your mobile in few seconds. When any user's mobile is stuck on FRP lock or google account he can't access web browser, this is the only application that helps you to access your mobile browser.
Why does Easy FRP Bypass APK need to be used?
As I mentioned earlier that if your mobile gets stuck on Google account or FRP lock, then you can never use your mobile until you bypass this FRP Lock. You can remove FRP lock from your mobile in few minutes using Easy FRP Bypass APK and regain access to your mobile.
Direct Open / Easy FRP Bypass APK
Here you will find many applications that do not need to be downloaded, you can use them with just one click, as if you click on the setting option, you will go directly to the settings of your mobile.
Which Android device does Easy FRP Bypass APK work on?
Easy FRP Bypass applications is specially developed for android mobile phones, it doesn't matter which company mobile phone you have, if it has android software installed then you can use this application without any problem. This application works on all versions of Android.
Benefits of Easy FRP Bypass APK 2023
Easy FRP Bypass APK, which helps you bypass FRP on Android phones, comes with several advantages:
1. It's a free app, so you don't have to pay for it.
2. It's easy to use, even if you're not a Software expert.
3. You don't need a computer, Laptop to use it; you can bypass FRP right on your phone.
4. It works on all kinds of Android phones.
5. You won't have to spend any money to bypass the FRP lock.
6. It's compatible with different Android versions, so you can use it on various phones.
Information of Easy FRP Bypass APK 2023
| | |
| --- | --- |
| Name | Easy FRP Bypass |
| Version | V 2.9 |
| Size | 11.82 MB |
| Compatibility | Android 13/12/11/10/9/8/7/6 |
| File Price | FREE |
| Password | No |
| Credit | easy_firmware.com |
Download Free Easy FRP Bypass APK Latest version
With just one click you can download it in your mobile or computer if there is any problem in downloading then you can let me know in comment section without any problem.
Download