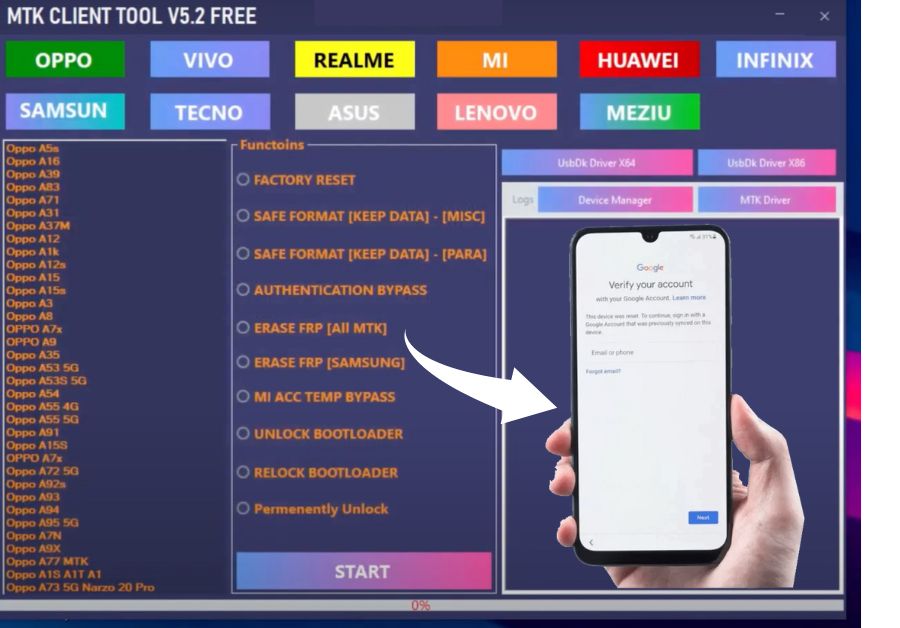 MTK Client Tool v5.2 Free Download, This is very powerful and best MTK tool for mobiles. You can use it for free without any dongle box and without paying anyone, User Lock, FRP, Factory Reset, Format Data (User Data Format) and Safe Format (Data Format) all options for users are available. In addition, Arise FRP (All MTK), Arise FRP (Samsung), Bootloader Unlock, and Bootloader Relock have the ability to bypass or remove.
If someone has not used MTK Client Tool v5.2, still they can use it very easily, because its interface is very simple, it is completely free tool that you can use to any MTK mobile phones. Of course if you want to use it then below you will find MTK Client Tool v5.2 latest version, and you can download it from there.
Why does MTK Client Tool 2023 need to be used?
In today's era, using mobile phone has become very important for us, Because it makes our daily tasks very fast, most of the users store a lot of data in their mobiles Which is very important for them. In this case, if your device has password pin code problem which you don't remember, and you are not able to access your mobile, then you can regain access to your mobile with the help of this tool. Also, if your mobile software gets any error or stuck on FRP lock or any other problem in mobile software then you can fix it easily with the help of MTK Client Tool v5.2.
Features of MTK Client Tool (V5.2)
User with MTK mobile phones may often face bootloader issues, FRP lock or pattern lock. There are various tools available on the internet to solve all these mobile problems but if we talk about MTK Client Tool v5.2 then this is the most important tool which has the ability to solve all these problems in just one click. The best thing about MTK client tool is that if a user forgets their mobile password, they can remove the password without deleting their mobile data. Below you will find many more features of this tool that are very important for you to know.
Erase FRP Lock For All MTK Device
Bootloader Unlock (One Click)
Password Unlock For (All MTK) Device
Safe Format (No Date Erase)
Bypass Authentication
Remove FRP Lock (Samsung MTK Device)
Relock Bootloader (One Click)
Permanent Bypass (MTK Device)
Erase FRP lock
You can bypass FRP lock of MTK phone very easily with the help of this tool, but there are some mobiles which it doesn't work, for that you have to wait for new update.
Bootloader Unlock
With MTK Client Tool, user can unlock bootloader in just few minutes. This tool not only allows you to unlock but also recovery mode, factory reset and flash mobile in one click.
Password Removing
The biggest problem for user is pattern lock or pin code which bothers them a lot, with the help of this tool you can remove password pin lock with just one click.
Safe format without data loss
If you have forgotten your mobile PIN code or password, this tool can remove the password without deleting your mobile data.
Factory Reset
You can hard reset any MTK mobile device with just one click.
Relock Bootloader
Best tool to relock bootloader of any MTK device.
MI Account Unlock, bypass
MTK Client Tool allows you to bypass Mi Account of MTK device in just one click.
MTK Client Tool (V5.2) Which MTK chipsets does it work on?
Below you find the list of all MTK devices on which MTK Client Tool (V5.2) works very easily.
MediaTek-6735
MediaTek-6753
MediaTek-6757
MediaTek-6761
MediaTek-6763
MediaTek-6795
MediaTek-6797
MediaTek-6799
MediaTek-8695
MediaTek-8650
MediaTek-6850
MediaTek-6885
MediaTek-6880
MediaTek-6890
MediaTek-6883
MediaTek-6739
MediaTek-6765
MediaTek-6771
MediaTek-6779
MediaTek-6768
MediaTek-6785
MediaTek-6833
MediaTek-6873
MediaTek-6863
MediaTek-6889
Steps to use MTK Client Tool latest Version
Turn off your Windows Defender or Antivirus before installing this tool so that you don't face any problem during installation. If you don't, the antivirus deletes many files during installation, so it won't work on your computer.
Turn off all antiviruses installed or running on the PC
First you need to download the tool given below, you will get the link from where you can download the tool.
Install all the necessary mobile drivers, if you already have them installed, you can skip them.
Extract the WinRAR file
Open the folder and Right click on "MTK Client Tool" then run it as administrator option
You will see that the tool has opened in front of you. Select the Android device you want to unlock or bypass.
Which Android device does MTK Client Tool work on?
Below you will find all the Android devices that it is working on, some of them are mobiles that are having problems due to the new update, so wait for the new update of the tool.
VIVO Device
OPPO Device
Xiaomi MI Device
Huawei Device
Tecno Device
Asus Device
Lenovo Device
Samsung Device
Meizu Device
Reale Device
Infinix Device
Real Me Device
Benefits of MTK Client Tool, Latest Version 2023
There are many benefits to the user of using this tool.
It supports all Android devices with MediaTek chipsets.
You can remove pin code or password of any android device with just one click
Bypassing FRP of any mobile is not difficult for this tool.
This is a completely free tool, you don't have to pay anyone to use it.
If you download this tool, you don't need to go to any mobile shop, you can flash or bypass your mobile at home.
Step to Bypass FRP Lock with MTK Client Tool
Bypassing FRP and Google Account of any MTK Mobile with MTK Client Tool (v5.2) is very easy, as I told you through images, if you follow the same method, your FRP The lock will be removed.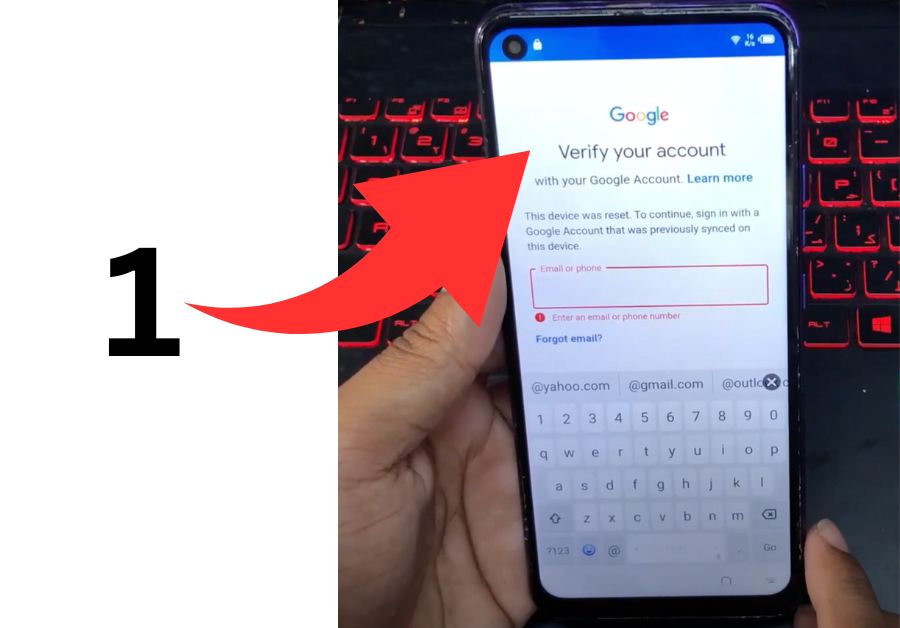 First open the tool in your computer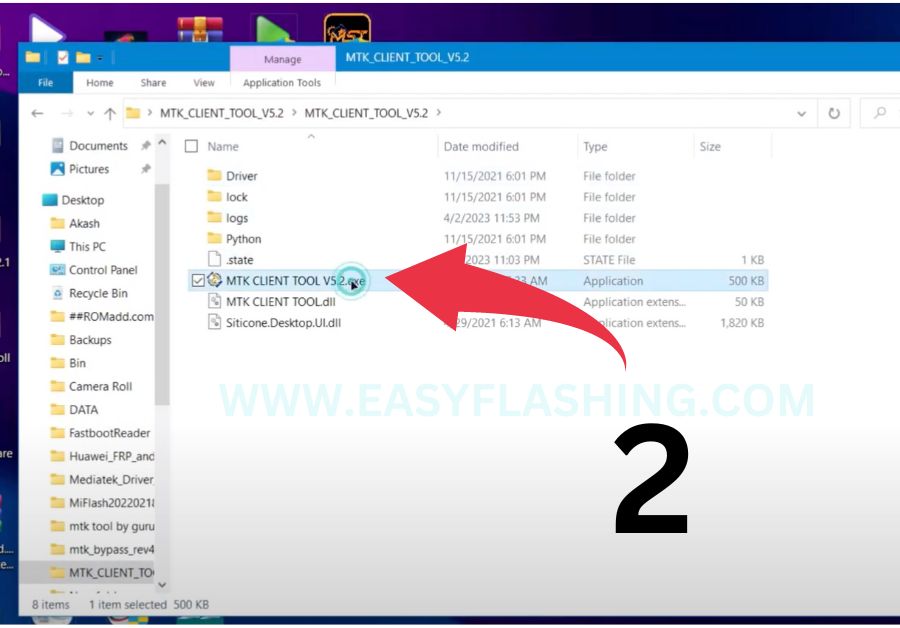 Click on Erase FRP (MTK All) option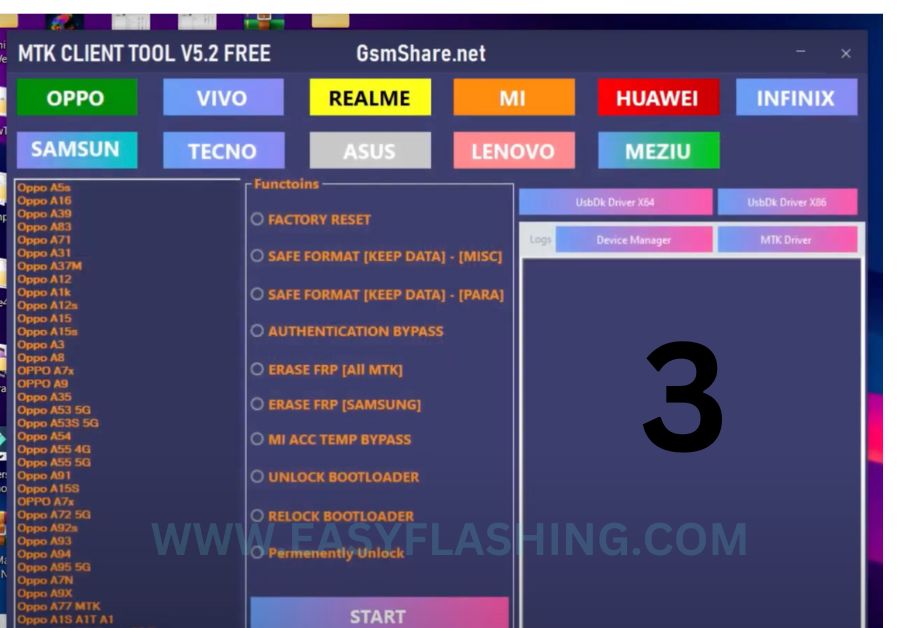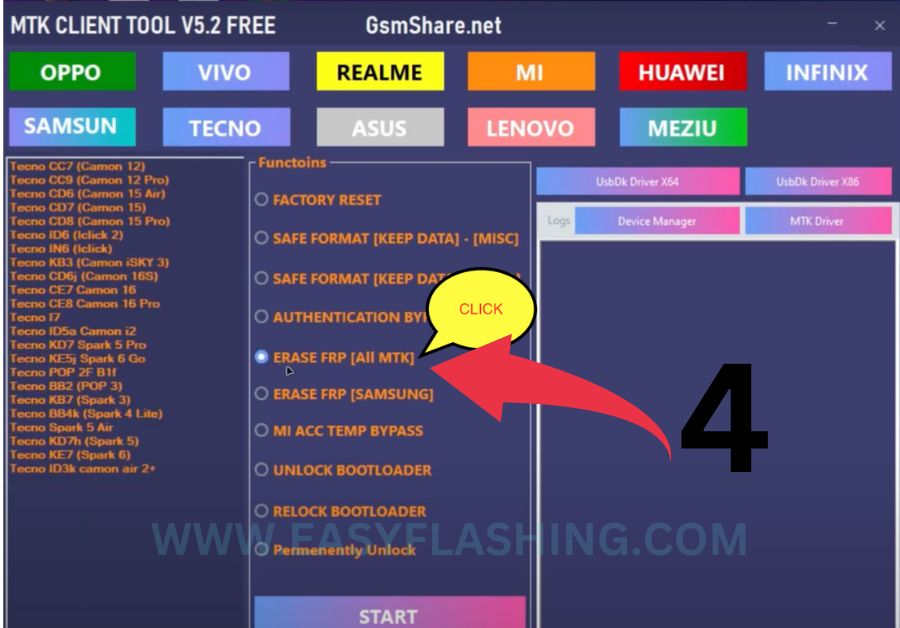 Waiting for device option will be shown in front of you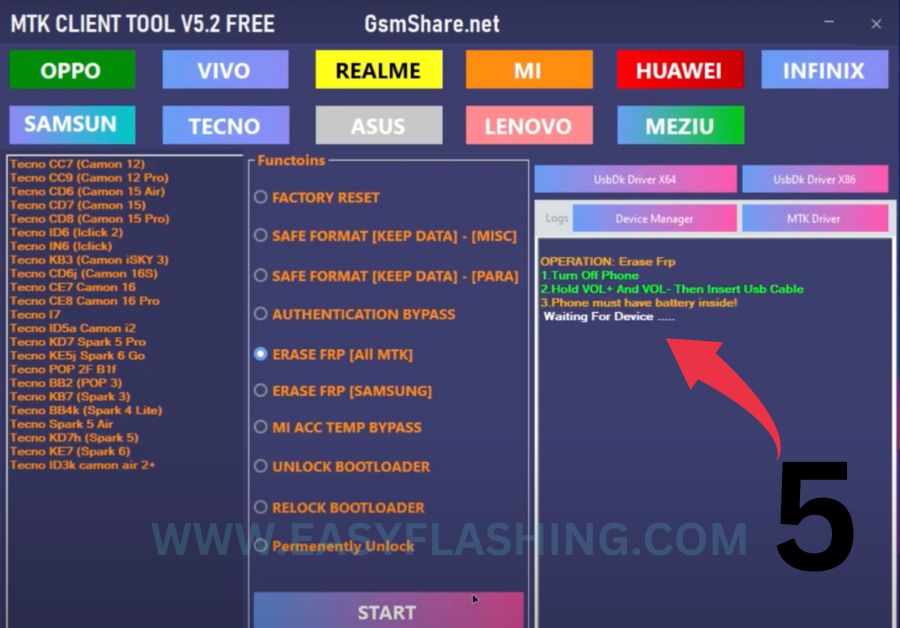 Press the volume up and down button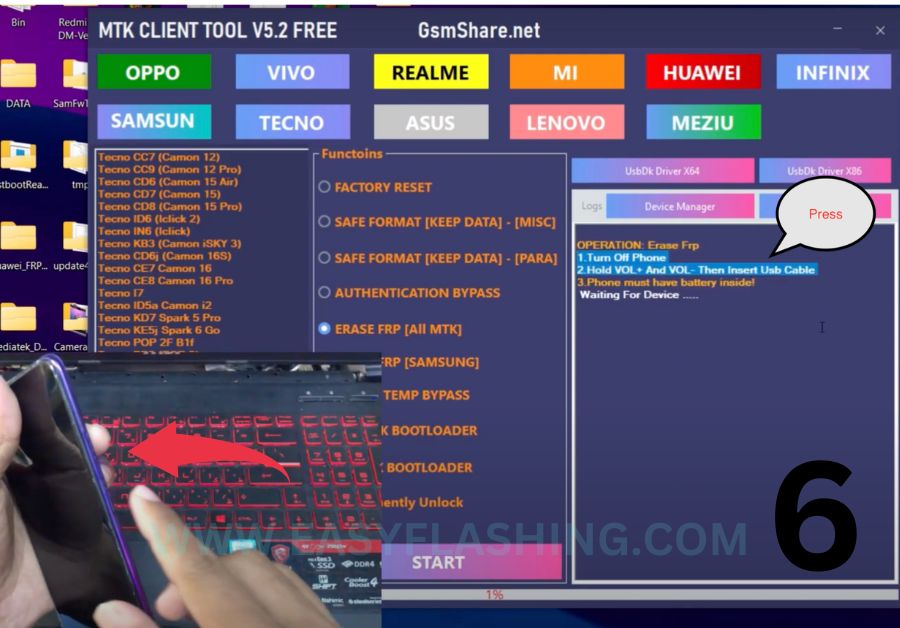 Plug the USB cable into your mobile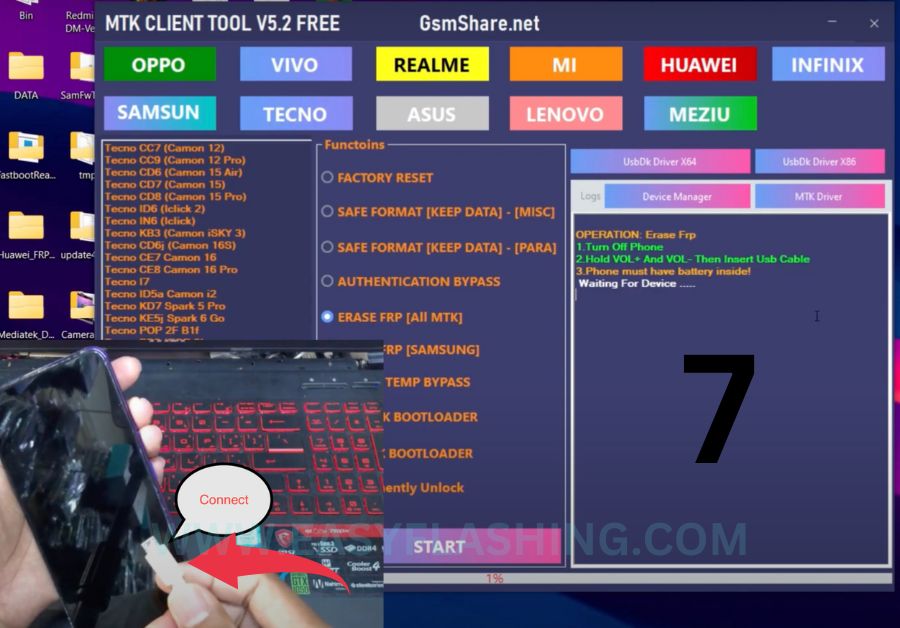 As soon as you connect the mobile to the computer, you will see that the FRP lock of your mobile will be bypassed on your tool.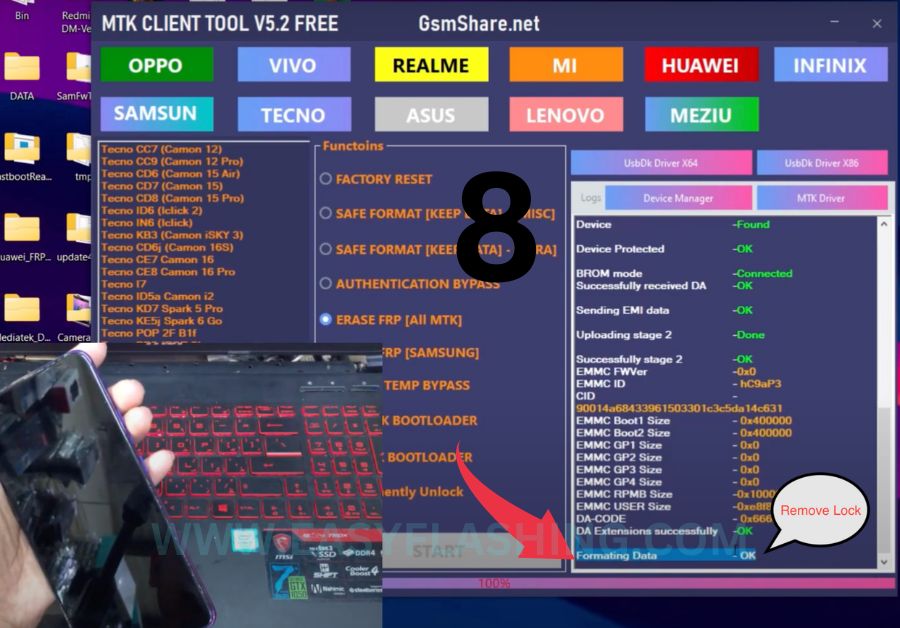 You will see that the option of Skip will be shown on your mobile, click on it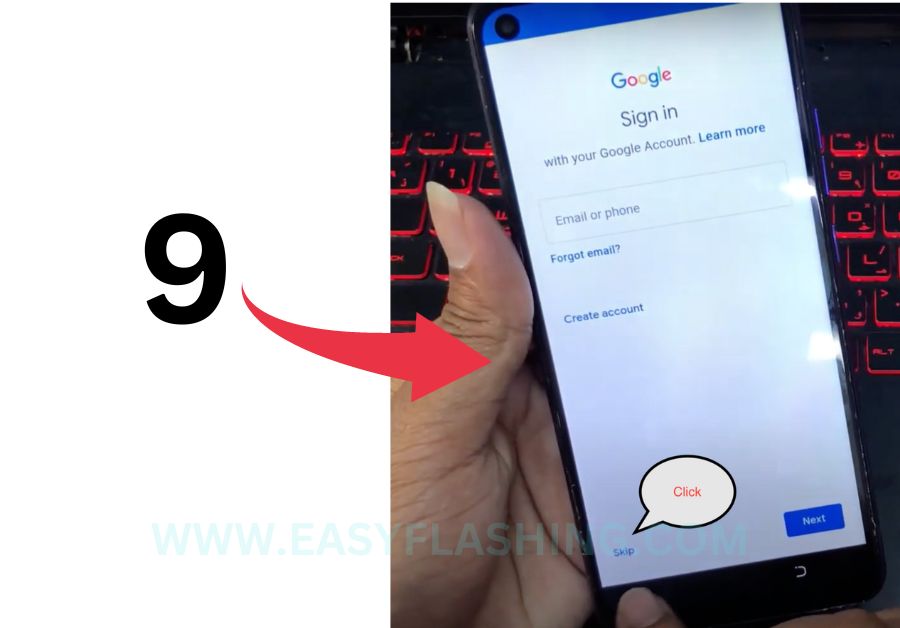 You will see that the FRP Lock of your mobile has been removed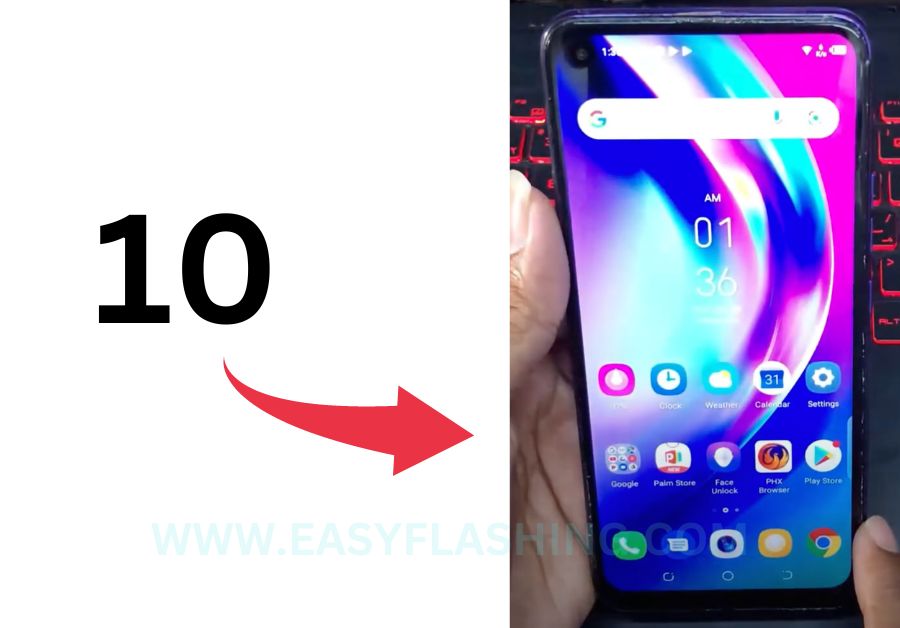 The video explains how to bypass FRP Lock On All MTK Mobile
MTK Client Tool Latest Version Free Download
MTK Client Tool v5.2 Information
| | |
| --- | --- |
| Name | MTK Client Tool |
| Version | V5.2 / V5.3 / V5.5 |
| Size | 110 MB |
| Compatibility | Windows/11_10__8_7_XP_OS (32 & 64 Bit) |
| File | Free |
| Password | No |
| Credit | MediaTek Chipset GSM Team (GsmShare.Net) |
Download Free MTK Client Tool V5.2
Download MTK USB Drivers