Vivo ADB Format Tool
Here is the Vivo ADB Format Tool and Vivo FRP, Pattern Lock Removal Tool. If you are a Vivo Android phone user and now your device is stuck on the Google account verification screen and the device is locked with a pin lock pattern or password then this Vivo ADB formatting tool is 100% tool to unlock Vivo phones Functional and tested for As we all know.
we can factory reset and unlock the PIN lock pattern or password of any smartphone from recovery mode. But now this is not possible for Android Vivo devices. If your Vivo mobile is locked, it will ask for the same pattern or pin lock during the factory maintenance process. This means we can't do a factory reset without the tool.
Similarly, if you can remove the pattern lock or pin lock by any trick, the device will ask you to enter the existing Gmail ID and password to remove the FRP lock. In short, it is not possible to unlock Android View Mobile with a factory reset.
To solve this problem, we introduce a simple Vivo ADB format tool for factory resetting any Vivo smartphone. The best thing about this Vivo ADB format tool is that it will also remove the FRP lock from Vivo Mobile. The process is the same for view pattern unlock and FRP unlock. Just download the Vivo ADB format tool or Vivo FRP bypass tool shown below which is 100% working and tested.
How To Vivo ADB Format Tool Work
Vivo ADB Format Tool is very easy to use. Below you will find the link you can download with it. Then I will tell you how to use it.

Download Vivo Hard Rest Tool  ADB format tool
File Name:- Vivo ADB format tool by easy flashing.WinRAR
Size:-295.77 MB
Password This File:- www.easyflashing.com
Link:- Download
MTK Vivo Adb Driver Download
Name:- MTK Vivo Adb Driver by Easyflashing.Winrar
Size:-8.90 MB
Password:- www.easyflashing.com
Link:-  Download
VIVO S1 (1907) Pattern Unlock, Too Files Link
SP Flash Tool:   Download
Vivo S1 (1907) Format+Frp Unlock:   Download
AUTH Bypass One click Tool:   Download

libusb-win32-devel-filter-1.2.6.0:  Download

da file: Download

Vivo Pattern Lock And FRP Remover Tool – Vivo ADB Format Tool 2020
Install "VCOM Driver Latest version" or "MTK Driver Latest version" Download and install Vivo Mobile Phone USB drivers. Installation of drivers is required to create a bridge connection between PC and mobile.

The power of the first device.

Click and hold the Volume Up button + Power button at the same time.

You will now see two different options, such as "Recover" and "Resume". Use the volume key to navigate and select the "Recover" option using the power key to start the view in recovery mode.

In the next step, click on the "Advanced" >> "Run with ADB again" option.

After restarting the device, connect the device to the PC via USB cable.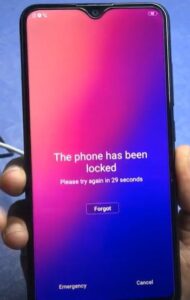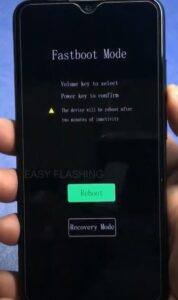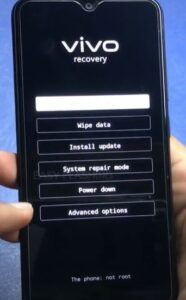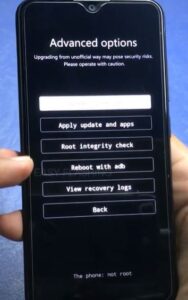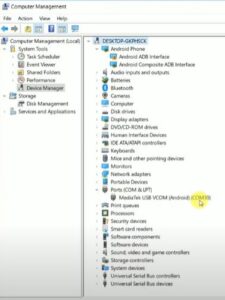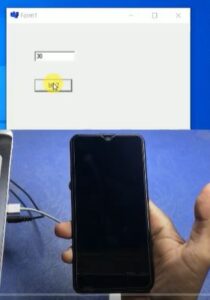 Extract and open the tool "Vivoadbformattool" downloaded on Windows PC.

Once the tool opens, enter the same port number as shown in the Device Manager section in the screenshot below.

Finally, press the "BTN2" button to remove the Vivo lock pattern.

The device will display a "Finish" message directly on the tool, which means that the pattern unlocks process is complete.
Note: At this point, Vivo Mobile will automatically reboot and format the data. I don't need to do anything Just wait for the whole process to complete.
Reconfigure the device. In the process, you'll see a "China logo" on the device, just click and hold the China logo, and then click OK on the next popup message.

Continue the device setup process without FRP lock or pattern lock.

Done !! This way, you can remove Pattern Lock and Google Lock from the Vivo y93 Android device.
That way, you can unlock Vivo Mobile without any hassle. As we have already told you, the pattern is unlocked and the FRP bypass method is the same using the Vivo ADB format tool. No need to use any other professional tools. The free Vivo FRP tool is enough to unlock any Vivo mobile in a few steps.
Important announcement
If after reading this post you still do not understand how to Factory Reset or Frp Bypass this mobile, then there is no need to worry. I will give you a video below. When you Use Vivo ADB Format Tool your mobile, your mobile will be refreshed and it will get out of the problem in which it is stuck.
I hope that with the help of this post you have solved your problem. If your problem still persists then you can go to Youtube Channel Easy Flashing and watch the video in which I am explaining the solution. Also if anyone wants to talk to me or tell me something you can tell me in the comments section I will try to answer you as soon as possible.
NOTE

Hello, if this application is not being downloaded from any brother or there is a problem in downloading, then you must let me know in the comments so that I can update it as soon as possible.
because many people Come to the website to download this application. You will tell me as soon as possible. I will try to solve it as soon as possible and remember it in your prayers.