HOW TO GOOGLE ACCOUNT BYPASS
The Biggest Problem these days is how to all the Android versions of Google Account Bypass in 2022. Some of us think that there is only one application to ignore all the Android versions. But that's not true, every Android version requires a different application to bypass FRP Protection Lock.
How To Download Google Account Bypass APK
Below you will find links to all the applications that you can easily and for free download. This application can be used on all Android devices. It doesn't matter if your mobile belongs to any company, you can use all these applications to bypass the Google Protection account of any Android version.
It is not easy for you to download any of these applications and bypass the Google Account Protection of any of your mobiles. To bypass mobile FRP lock, you must first know how to use the application. The way to download and install each application is the same but the way they are used is different, so first, you need to know which application is used and then how to Bypass Google Account from any device.

Can We Bypass Google Account For All Mobiles?
If we talk about all those Android mobiles, So their Google account can be bypassed. Any mobile FRP Lock from Android 7 to Android 10 be easily bypassed, If we talk about this year 2022, you will find Android 11 in all devices It's a little harder than it used to be It is very difficult to bypass the computer without it. If you want to install any application in it, you have to open the web browser. You cannot access any browser on this device unless you have a computer.
It requires a computer, If you do not have a computer, you cannot bypass it. There are some Android mobiles that are not bypassed with the help of Application You need the Flash tool to bypass the Google Account You cannot bypass the mobile devices without the Flashing Tool. I think the Google account Protection of all Android mobiles except iPhone can be bypassed.
Why Does Mobile Get Stuck On Google Account?
There are many people who know how to use their mobile, but do not know what software is and how it works. If you buy a mobile phone from any company, you have the option to add your account inside it, which we call Gmail Account, Google account.
Some people create their own accounts but forget to write down their email addresses and password on the book. Then sometimes their mobile slows down, or they forget their mobile PIN code, then they have to set their mobile hard reset. After the hard reset, as soon as the mobile is turned on, it gets stuck in the Google account.
Now your mobile is stuck here. Here it is asking you for the same old Gmail ID that you created in this mobile. If you remember that Google account, and you also remember its password then you will enter it then your mobile will be unlocked. But if you do not remember the Google account and its password, you must bypass the Google Account.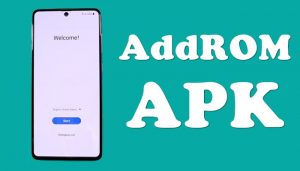 Download All FRP Bypass APK One Click
Open
Set Lock Screen
>Open
Setting App
>Open
>Open Direct
Open
>Open
Set LockScreen (Settings)
>Open Android Hidden Settings App

If you are having any problem downloading the app file from this website, please let me know, So that can solve this problem as soon as possible.